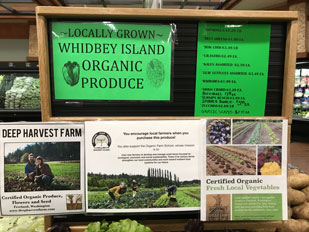 Payless Foods Produce receives deliveries six days per week, partnering primarily with wholesaler Charlie's Produce (of Seattle), but also with United Salad Company (out of Portland, Oregon). This allows us to offer the freshest produce ranging from here in Washington, all along the US West Coast, and down into Central and South America. We also receive product from New Zealand and the Far East. Whatever is fresh and in season, we strive to carry.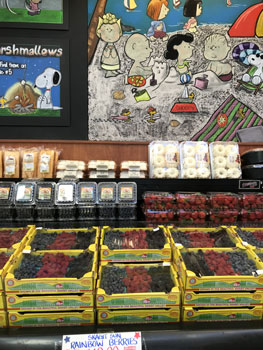 We here at Payless are especially proud of having supported local farms and farmers for years, including the Freeland area: Gourmet Organics, Deep Harvest, and Mutiny Bay Blueberries. In 2019 we partnered with The Organic Farm School, in Bayview, to sell their produce, as they teach students to begin new careers in the soil. All of the above-mentioned companies are certified organic farms.
Up Highway 20, in LaConner, Washington, is Skagit Sun Farms, who provides us with fresh, delicious strawberries, raspberries, blueberries and blackberries, as well as their very popular flats of tri-berries.
Our goal at Payless Foods Produce is to put a product on our shelves that you will be proud to serve at your own table.
John Barrett
Produce Manager