With deliveries six days per week, Payless is proud to offer the freshest fruits and vegetables available on the market. We offer the best produce available no matter what season it is.
Payless Produce is proud to carry Island grown Fruits and Vegetables from many local farmers, including Gourmet Organics, Deep Harvest Farms(organic), Mutiny Bay Blueberries(organic), and year round Suncrest Farms Bibb Lettuce. We also carry Strawberries, Raspberries, Blackberries, and the popular Rainbow berry mix(all when in season) from Skagit Sun Farm located up highway 20 in Laconner. Please come in and check out what we have to offer while all are at the peak of their growing season. We look forward to seeing you.
We carry produce from around the globe, ranging from Washington and New Zealand apples, ripe and juicy Australian oranges to our very own locally grown Bells Brothers strawberries from Coupeville Washington. Wherever it is being cultivated, we strive to bring it to our customers.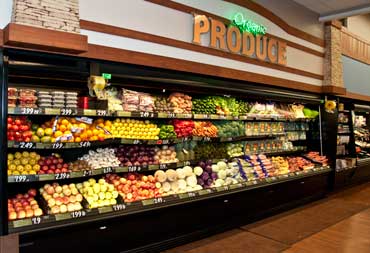 Our goal is to put a product on our shelves that you will be proud to serve on your table. Also, we offer over 75 organic items including our locally grown lettuces and Spring Mix salad by Gourmet Organics from Freeland Washington. So when it's shopping time come on down to Payless Produce where quality, value and service meet.
John Barrett
Produce Manager